Gum Disease Prevention and Treatment Services
By Dr. Michael J. Wei, DDS – Manhattan New York City Dentist
Maintain healthy teeth and gums with Dr. Wei – Manhattan Dentist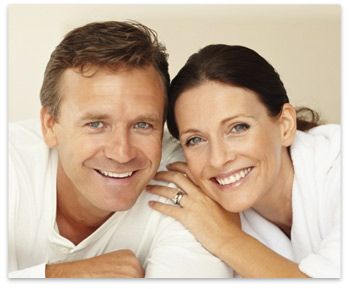 Get your gums checked and eliminate any signs of gum diseases that you may have such as gingivitis and infection.
Our sedation dentistry ensures you'll feel comfortable during your visit for "Gum Disease Treatment" by Dr. Wei – General Dentist in Manhattan.
How Gum Disease Treatment Works:
During your dental check-up Dr. Wei will examine your teeth and gums for signs of disease. If you show signs of gingivitis or an advanced case of gum disease, Dr. Wei will recommend immediate periodontal therapy. Periodontal disease is fairly common and is usually simple to fix.
This gum disease treatment involves removing calculus (a hardened plaque), from below the gum line.
Then Dr. Wei will smooth toothroots in a procedure called "scaling" to reduce areas prone to plaque buildup. We can irrigate pockets of infection to clean them if needed. Sometimes "Arestin" (antibiotic) is applied into the gum pocket to kill stubborn harmful bacterial infection.
If gum disease has advanced to the point that surgery is required, Dr. Wei can perform laser gum surgery procedures in our office. Otherwise, he will refer you to a trusted colleague for specialized periodontal care.
Before & After
Case 6
Mindy had a gum infection underneath her upper old porcelain crowns and was unhappy with her smile. We were able to give her a brand new smile and boost her self-confidence. She now smiles easily and gets a lot of compliments from her new smile (especially from her husband).
Problems
Gum Disease
Gum Infection
Old Porcelain Crowns
Old Silver Fillings
Cavities
Solutions
Gum Surgery
10 Porcelain Crowns
Tooth-Colored Fillings
Root Canal Therapy
Slide the blue tab to the left or right to view the before and after images.
Call us today at

212-982-4080

for a Free Consultation, Appointment, for more information about our Gum Disease Treatment or Manhattan and New York City General Dentistry Services
Find out why our patients love us. See what our happy patients have to say about our quality dental services and personalized dental care. Read our reviews online at Google, Yelp, Citysearch, Insiderpages, SmileReminder, Facebook, and MyNYCCosmeticDenitst.
Why Choose Dr. Wei for Your Gum Disease Prevention and Treatment Services?
A Proven Dentist – Dr. Wei is one of Manhattan's top cosmetic dentists. Dr. Wei's cosmetic dentistry includes world-class laboratory support from the best labs in the world.
High Success Rate – Dr. Wei has over 15 years of experience with Gum Disease Prevention and Treatment Services. Plus, Dr. Wei stands behind his work with a warranty.
Sedation Dentistry – Worried about seeing the dentist? Relax. With sedation dentistry by Dr. Wei now you can take a pill, fall asleep and then wake up and it will all be over.
Easy Financing Available with No Financial Surprises – All financial arrangements are done at our dental office and there will no surprises that cost you more. No hidden costs and no additions after your treatment plan is confirmed and treatment begins.
Fully Warranted – Dr. Wei will take care of any issues from start to finish. On the rare occasion that a problem should occur, Dr. Wei will fix the problem promptly with no additional fees.
There is usually a follow-up visit for final adjustments, and to review instructions for care of your new smile. Gum Disease Prevention and Treatment Services provide a beautiful new smile and last for years and years.
Call us for an appointment:
212-982-4080